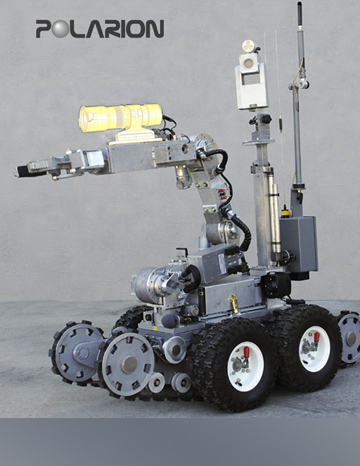 Upgrade your illumination capabilities

Illuminate a threat or search area from up to 1 mile away. Retrofit your Andros robot with our dual mode HID spotlight, triggered via the on-board relay board or external manual button. Runs on its own power supply, independently of the Andros power source.

Technical details

The Polarion spotlight is mounted to the Andros rail. The battery compartment contains two K2 Li-FePO4 batteries, for 5 hours of uninterrupted power. The trigger relay board is located inside the battery compartment.